Ortho-K remains one of the most popular alternative methods for correcting vision and has the benefit of myopia control. Research suggests myopia control is essential for children who become myopic at an early age. The younger the age at which they become shortsighted, the faster the deterioration. For example,at the age of 7 the deterioration would likely be at 0.87D a year. Whereas at 14, the deterioration is approximately 0.28D a year.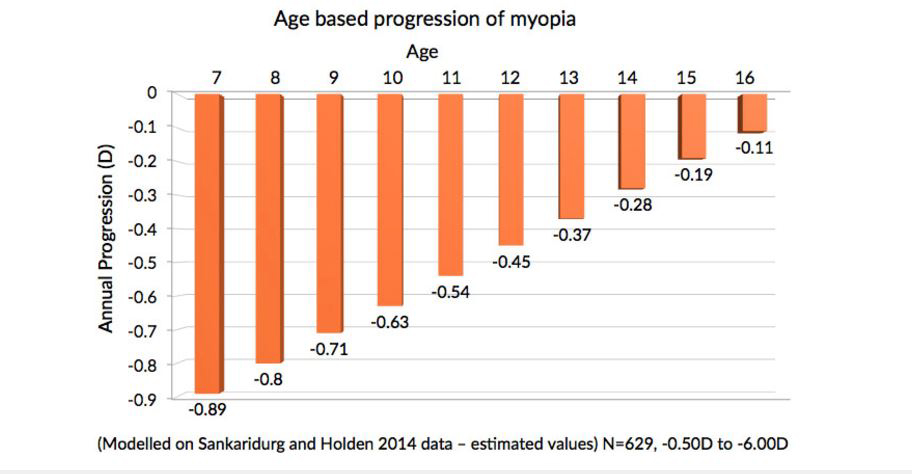 But what if you're worried Ortho-K lenses for your child? Most parents cringe at the thought of having to "stick something in the eye".
What if you still prefer wearing them wearing glasses but also want to make sure their eyes doesn't get worse?
Or what if their vision is only slight blurry and you don't want them wearing glasses or contact lenses just yet? Of course ONLY if their vision doesn't get any worse.
Below are 3 alternatives to Ortho-K with their own advantages.
These are the first and only FDA approved soft contact lenses in the U.S. for controlling myopia. These lenses feel the same as normal soft contact lenses but with the extra ability to control shortsighted eyes! Soft contact lenses tends to be more comfortable the first time it's worn and replacement costs of losing or breaking a pair is much cheaper. Daily contact lenses also have the benefit of not needing the maintenance and cleaning regime that is required of Ortho-K lenses.

Developed by Hoya Lens, Miyosmart glasses can slow down shortsightness by up to 60%! Their special D.I.M.S (Defocus Incorporated Multiple Segments) technology allows myopia control through a regular pair of glasses! Hoya Lens is so confident of their technology, that they offer a free replacement of lenses should your child's eyes get worse within the first 6 months! The catch? We have to wear these glasses as must as possible to be effective.

Atropine eyedrops

At low doses of 0.05% concentration, atropine eye drops can control shortsightness by 50%. They are convenient to use for children who are sensitive to contact lenses and only usually require a drop per night before sleep to be effective. Atropine eyedrops are an ideal solution mildly shortsighted children and hence only need to make sure their eyes don't get any worse. Finally, for the active child who are unable to insert or remove contact lenses, or the children who frequently come home with broken glasses, atropine becomes an effective myopia control regime and can allow parents to insert the drops on their behalf.
Want to make sure your child gets the best management for their shortsightness?, call us today on (02) 8021 2298 or book an appointment online to find out more!